Bundle: Interceptor Plus for Dogs, 6 Chews (6-mos. supply) & Credelio for Dogs, 6 Chewable Tablets (6-mos. supply)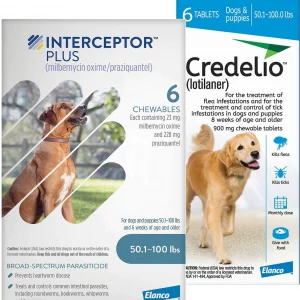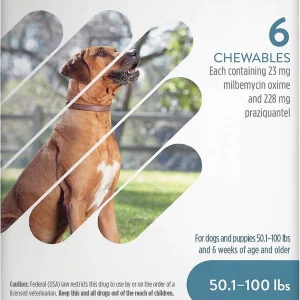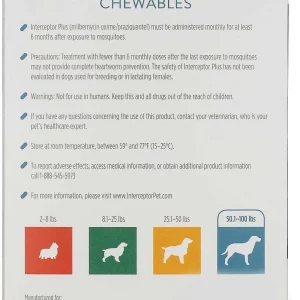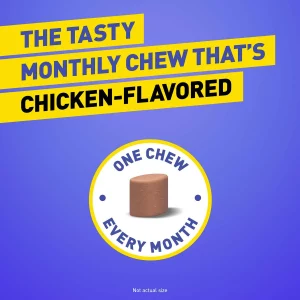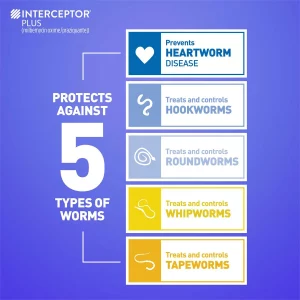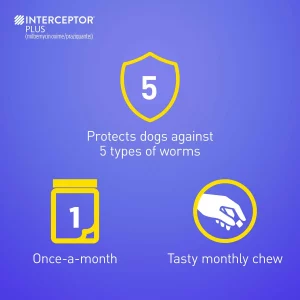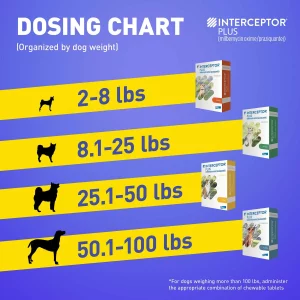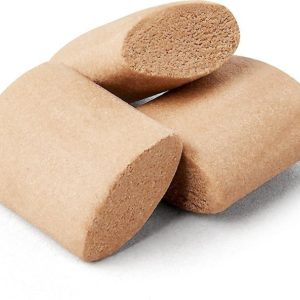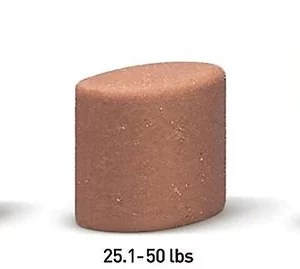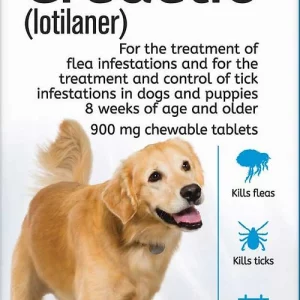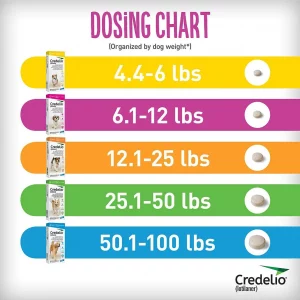 Bundle: Interceptor Plus for Dogs, 6 Chews (6-mos. supply) & Credelio for Dogs, 6 Chewable Tablets (6-mos. supply)
Your furry friend must have a current heartworm test result on file with your veterinarian in order to be prescribed heartworm medication. Please visit your veterinarian to have this test performed annually to protect your four-legged friend.
This is a prescription item.
This combo purchase has what it takes to protect your pet from pesky pests! It includes Interceptor Plus Chews for Dogs and Credelio Chewable Tablets for Dogs. Each item in this bundle will require its own prescription approval.
Interceptor Plus is a monthly, broad-spectrum parasiticide prescribed by your vet to help prevent heartworm disease. Plus, it treats and controls adult roundworm, adult hookworm, adult whipworm and adult tapeworm. It comes in a tasty chew, making dosing easy for you and your pet.
Credelio is a chewable tablet prescribed to provide monthly protection against ticks and fleas and may also be used for the treatment of flea infestations. Credelio is suitable for dogs and puppies 8 weeks of age and older. This medication starts working in just four hours and provides 100% monthly efficacy against fleas and more than 97% monthly efficacy against ticks. Plus, since this medication comes in a chewable tablet form, you can easily disguise it in your dog's favorite food.
Uses
INTERCEPTOR PLUS is indicated for the prevention of heartworm disease caused by Dirofilaria immitis; and for the treatment and control of adult roundworm (Toxocara canis, Toxascaris leonina), adult hookworm (Ancylostoma caninum), adult whipworm (Trichuris vulpis), and adult tapeworm (Taenia pisiformis, Echinococcus multilocularis, Echinococcus granulosus, and Dipylidium caninum) infections in dogs and puppies two pounds of body weight or greater and six weeks of age and older.
Possible Side Effects
Please contact your veterinarian if the following adverse reactions occur: vomiting, diarrhea, depression/lethargy, ataxia, anorexia, convulsions, weakness, and salvation.
Drug & Food Interactions
Talk to your veterinarian about any other drugs your pet is taking before starting this medication.
Precautions
Treatment with fewer than six monthly doses after the last exposure to mosquitoes may not provide complete heartworm prevention. Please consult your veterinarian for use in pets used for breeding or in lactating females. Not for use in humans. Keep this and all drugs out of the reach of children.
Ingredients
11.5 mg Milbemycin Oxime and 114 mg Praziquantel.
Pet Weight for Interceptor Plus: 50.1-100 lbs
Pet Weight for Credelio: 50.1-100 lbs