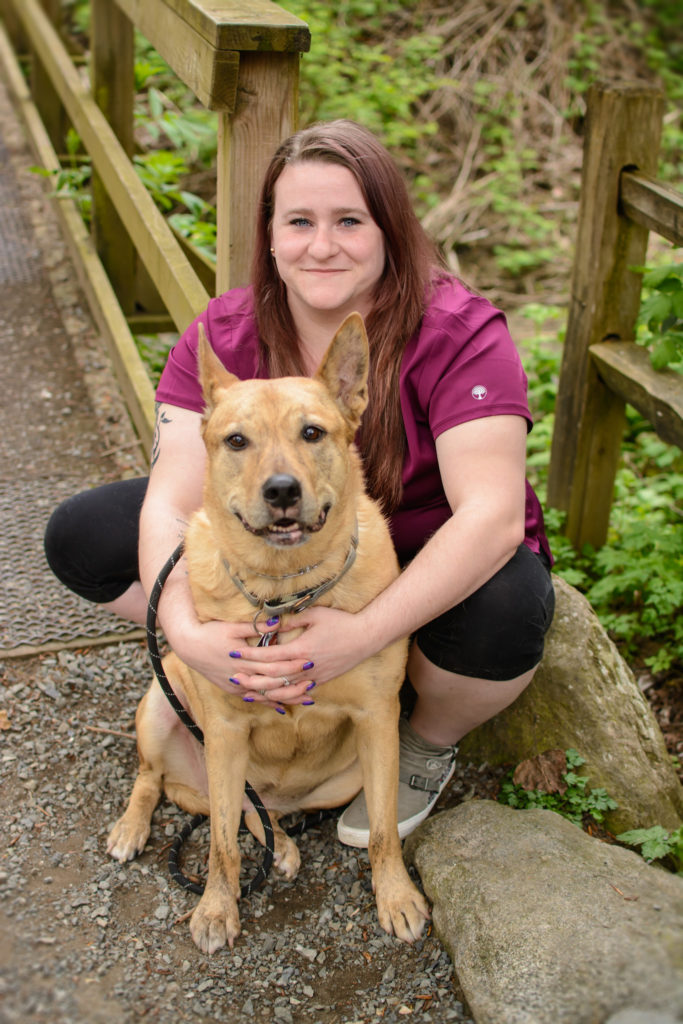 Lyndsay King
Vet Assistant
Lyndsay Joined the Gladys Pet Hospital Team in September of 2017. She completed her Veterinary Assistant Diploma and became a Certified Veterinary Assistant in August of 2017, graduating from
Vancouver Career College. Lyndsay has a background in K9 Training, doing mainly behavioral/aggression/reactivity and some obedience training. She currently lives with her husband, 3
dogs and 2 cats. Chevy and Daisy are both rescues and recently she inherited Doby in January of 2020. She has had Fergus Bean since he was 10 days old, he is now going on 3 years old. In December of 2020, Dillan Nugget joined the family as the youngest fur baby. Unfortunately, she currently has no reptile. Lyndsay has a diverse knowledge in exotic pets such as lizards, fish, birds, and rodents. On her own time, outside of work Lyndsay is a mechanic by hobby and an outdoor enthusiast. She enjoys building her project alongside her husband, ranging from muscle cars to their Mud racing 4×4's. Lyndsay also loves to be outdoors, camping all year round and going for hikes. Above all, she loves to spend time with all her fur babies and of course her husband Justin. In June 2019, Lyndsay and her husband were in a car accident which led to her having to take 1.5 years off. Thankfully, after a lot of rehab and recovery she is almost fully healed. She came back to work in December of 2020 and couldn't be happier to be back with her co-workers and doing what she loves!